Beijing, China
Pictures do not do the Great Wall of China any justice.  There is nothing to write that can convey the awesomeness of being there in person.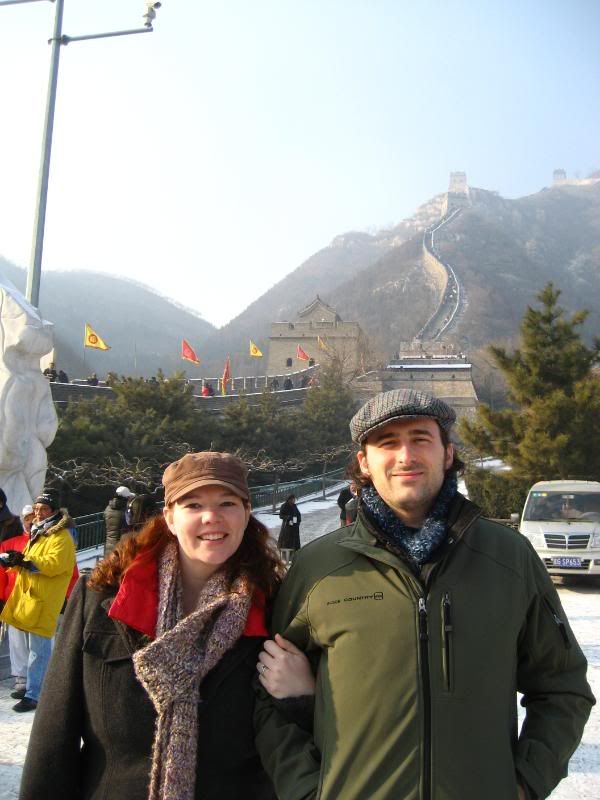 Including natural barriers, the Great Wall stretches a bit over 5,500 miles long running from East to West China.  Actual constructed Wall is around 4,000 miles.  It was built for protection and as a physical divider between countries.  Some areas of the Wall date back to 221BC but those original barriers were rebuilt, fortified and moved throughout the various times of war and expansion of country boundaries.  The strong, massive Wall we see today was completed in the mid 1400's.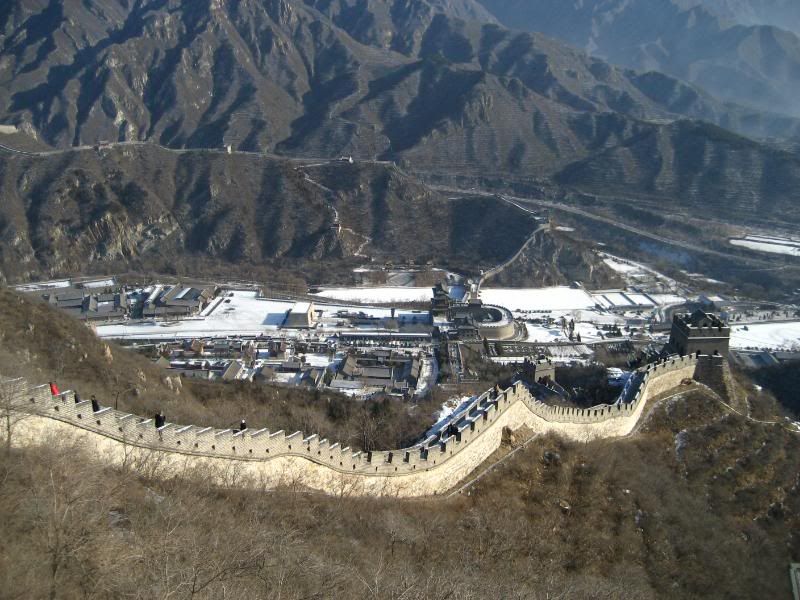 Several sections of the Wall are open to the public.  We visited the Beijing portion, which is usually the area that you see in all the magazines and on TV.  The top of the mountain is only 482 meters high, but the climb felt like so much more.
For 2 1/2 hours we climbed, slipped, slid, gasped, sighed, wa-hooed, gripped, enjoyed, rested, and climbed some more.
I am soo proud of myself for making it all the way to the top.  Seth, of course, had no problems.  We did it together and I was soo happy that I was almost in tears.  Definitely a dream come true.
The view from the top was inspiring….
"It looked like someone had unrolled a spool of wire across the mountain.  The wall was pretty great and I've never seen soo many Russians."  That is what Seth had to say about his experience.   We were surprised by the bus loads of Russian tourists, not only at the Wall but all over Beijing.
Great Wall of China: