The bright orange sign calls my name on a nightly basis.
Chamnara Hof (hof = pub)
Just around the corner from our apartment, is a pub that serves the best rotisserie chicken.   I'd go as far as saying it's the best chicken I have ever eaten.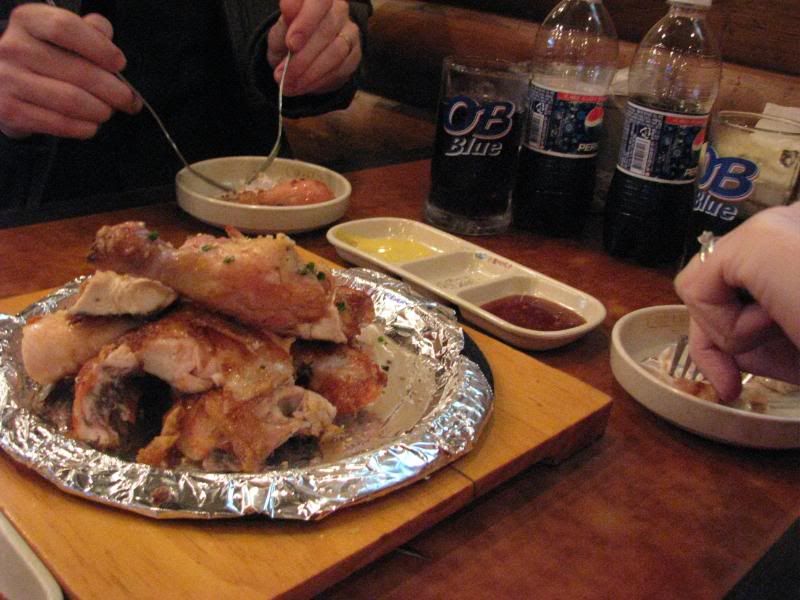 <– close up view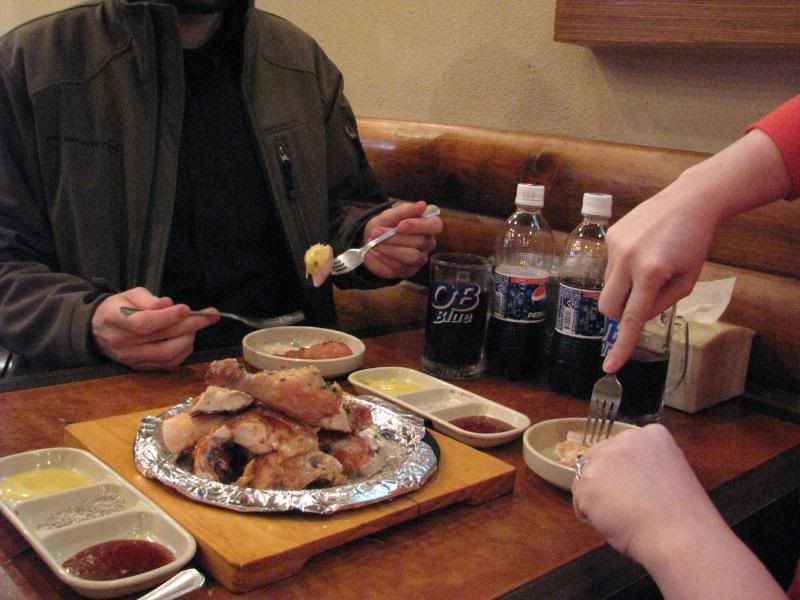 First off, I'd like to say that I love eating with two forks.  Most places in Korea do not even have forks, but this place gives you two!  It's the easiest way I have ever eaten chicken.  I love this idea and will probably use it in my own home at one point or another.
The entire rotisserie chicken is cooked to juicy, golden brown perfection.  Then it's chopped up into random chicken bits and served on a wooden board.
Served on the side is honey mustard, salt and Yom Nyom.  The yom nyom sauce is as close to BBQ sauce you will find in Korea.  Sweet and spicy.  I love it, but Seth doesn't… so it's definitely a personal preference kind of thing.
The best part of Chamnara's yummy chicken is that we can eat an entire chicken on our break.  We have 40 minutes for dinner, some nights, and this is a wonderful place to grab a quick bite to eat.
This place is super fast.