The tea ceremony was held at Gyeongbokgung (Palace).  This was the third tea ceremony to be held this summer.  It focused on the daily tea ceremony using powdered tea with a lecture on the health benefits of tea.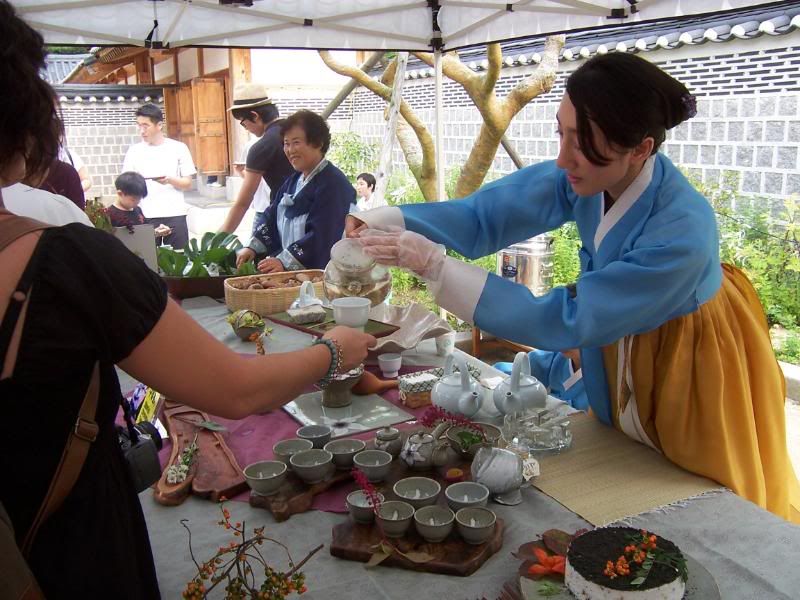 My favorite tea was the Hibiscus tea, it was red and sweet.  Everyone walked along the table sampling the various teas, most of which were cold, and several different rice cakes.  Beautiful table cloths in blues, purple and silver were covered in real flowers and gorgeous serving ware.  It is always fun to see the traditional hanbok outfits because they are just stunning.  Along with the tea lecture and tasting, there was traditional music being played.  I do enjoy Korean culture.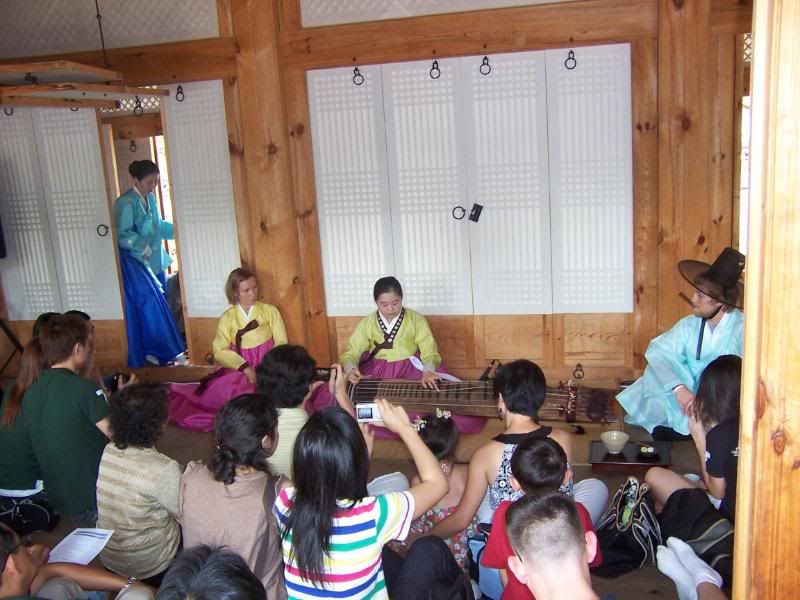 Palace grounds.  A very peaceful place.