I have been a card-holding member of the Gunpo "tosagwan" library since March '09.  (I realize that my picture is the absolute worst.)  Getting this card was super easy.  Just had to bring in a picture, have a local address and bring my ARC, Alien Registration Card.  The entire process took ten minutes, maybe a little less.
Surprisingly, it had a decent section of English books.  The books could only be checked out for seven days which put me into a nice routine.  Weekly I would make my journey, around the park, to the library.  It was such a pleasant walk that I enjoyed soo much.
Until one day, it was closed.
At first, there was just a tiny sign on the door that I couldn't read.  I figured it was closed for holiday or some other weird reason that I wouldn't understand because soo much happens here that I am left with more questions than answers.
I was wrong.
This was no quick remodel or paint job.  Soon, walls came tumbling down and the entire library was gutted.  A new sign appeared that I could understand only a single date.  February 5th, 2010.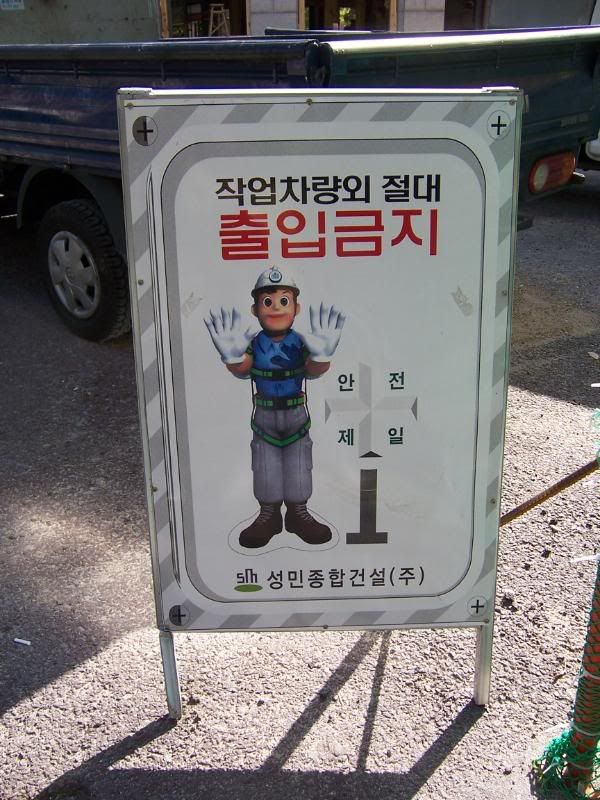 Construction signs around the library.
The rest of my time in Sanbon will be spent without access to free English books to read.