If you're looking for good drinks, music upon request, darts, jenga and a fire show… I have the place for you.
R & C West
Tucked down a side street in Sanbon, on the second floor we find the most amazing bar.   It is not considered a Western Bar (meaning foreigners, not country western).  I enjoy hanging out in this place.
<– he's really good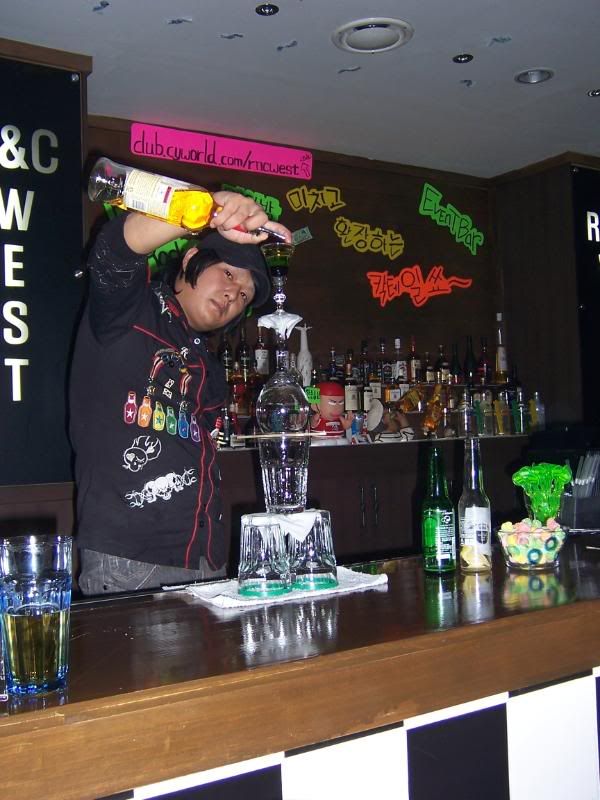 There is a fire show nightly.  This guy spits fire, twirls flaming bottles in the air and creates a cascade of fire on the bar.  Music blares and lights flash.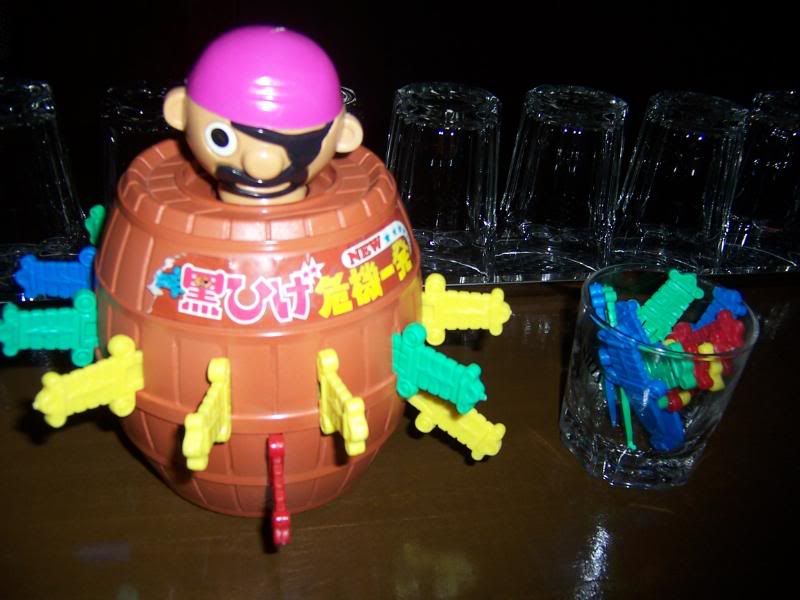 For bar patrons, there are also a bunch of silly little games.  My favorite is the Pirate in a barrel.  You punch in swords, one at a time, and eventually the pirate will jump out of the barrel.  Simple but soo fun.  Jenga, cards and some sort of dog biting game can also be found.  The dog game is similar to the pirate game in that you punch down teeth and eventually the dog bites you.
Cheap drinks are a bonus here.
It's fun to let loose after a greuling week of teaching English.