2009 will always be my "Year in Korea."  What a ride…
As much as I miss home, leaving will be difficult.  We have less than a month left in Korea. This year has flown by at race car speed,  the world just a blur of light whizzing around me.  So many amazing memories, so many amazing sights, so many amazing people.  I am truly blessed.
This New Year, we'll miss the the iconic Times Square ball of light and various over-the-top musical performances.
Instead, we'll ring in the New Year Korean-style and watch (on television) the striking of the Boshingak Bell.  This massive bell is struck 33 times by 16 different people (the # of people changes from year to year).  The bell ringers are members of a diverse, ever-changing group comprised of celebrities, dignitaries and common citizens.  As in New York, the ceremony will include over-the-top performances by today's "It" K-Pop bands.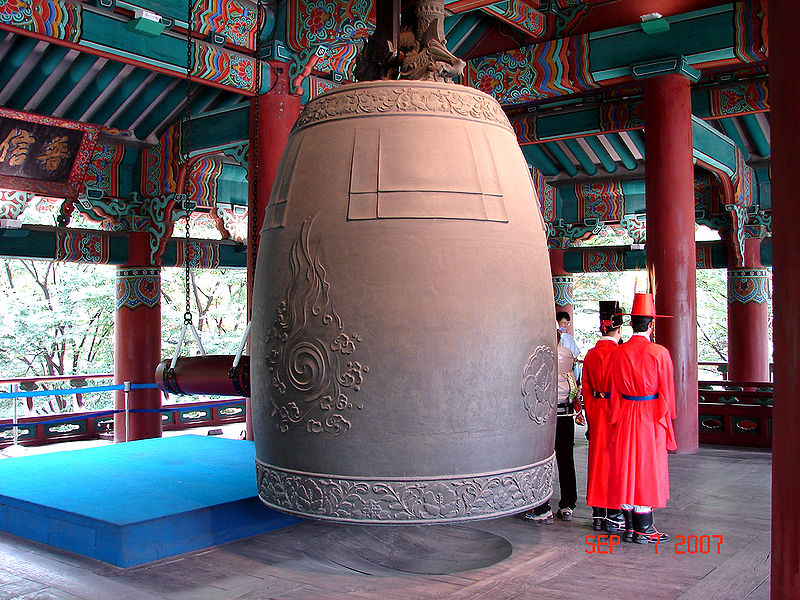 The traditional ringing of the bell originated in the Joseon Kingdom (1392-1910). In the early Joseon period, bells at Seoul's four main entrances and four small entrances were rung every morning and evening to notify the opening and closing of the gates. The bells sounded 33 times in the morning to start the day and 28 times in the evening to announce the curfew.
I put together a slide show of my favorite 2009 memories:
Finally, I'd like to share a few of my New Year's resolutions with you. Sharing them makes it hard to break them.
Resolutions:
Write letters/ post cards more often
Be more patient with myself
Seek out more live music
Teach my dad how to use a computer
Continue painting
?????  taking suggestions…
I hope everyone has a wonderful new year! Goodbye '00s, hello '10s.