Perfect weather in Korea doesn't happen but only a few weeks in Fall.  The weather is wonderful and the scenery is even better.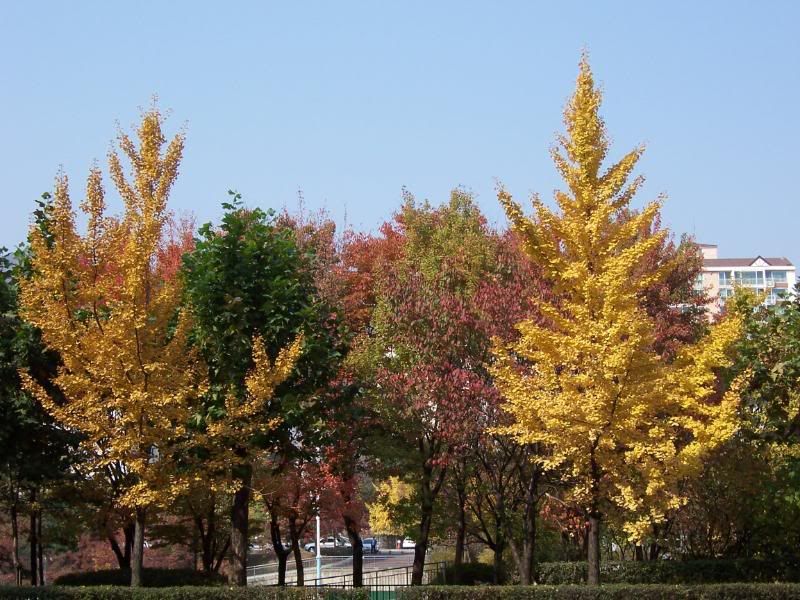 Yellows, oranges, reds, purples, greens…. gorgeous.  It looked like pages from a storybook.
Changdeokgung (Palace) was especially vibrant this Fall season.  I visited this palace in the summer with Seth's parents, but it was a completely different visit this time.  I was in heaven.