Picture this:  tiny room, comfy couch, 2 microphones, giant flat screen TV, swirling colored lights, tambourine, fun wigs and your friends.  Oh, and it's BYOB!  That's right, you can bring your own food and drink to these places.  It's great.
My dear friend Stacey came to visit me in crazy Korea!  Of all the fabulous things we did together, I want to share our Norebang experience first.
If you've never been to Korea or maybe Los Angeles, then you probably don't know what I'm talking about when I say 'Norebang'.  And it's pronounced more like Nory bahng.  Well, it's very much like karaoke in the fact that you sing along to music with words on a tv screen.  However, Norebang is soo much more fun than plain old karaoke.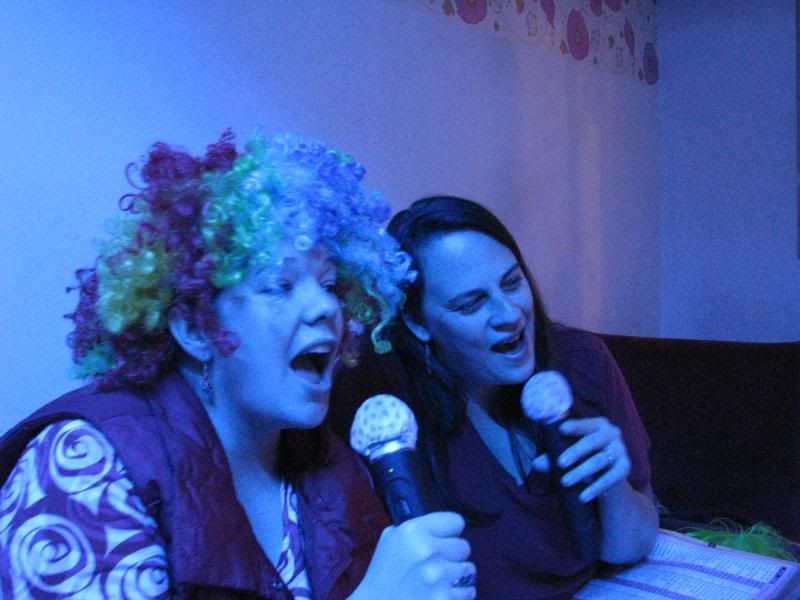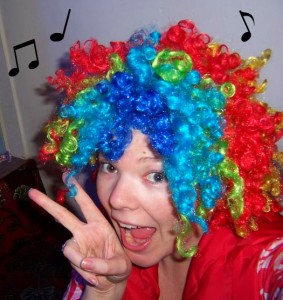 There is a Norebang just about in every building, sometimes even two.  It is a place that people of all ages go to sing and have fun.  All of my students, whether they're 5 or 17, tell me they go to Norebangs with their family and friends.  I really wish there was one back home.
Something funny to point out is that even though we were singing 'Under the Boardwalk' the video was a random Korean video.  It's a video loop and it rarely ever matches up with the song type.   It's funny when you're singing a happy song and the video is of a girl that died and some dude is crying over her dead body, or singing a cheesy love song and some Korean guys are bouncing around dressed like The Beastie Boys.
All of the Norebangs have various themes.  My favorite one is called UFO and oddly it's not space-themed.
<– hallway in UFO