Leaves are just starting to change.
Cool winds blow most of the day.
Being outside is fantastic.
Just recently, creatures made of twig and grass have appeared in the park.  I never know what is going to pop up around town.  It's quite the amusing yet aesthetically pleasing sight to see.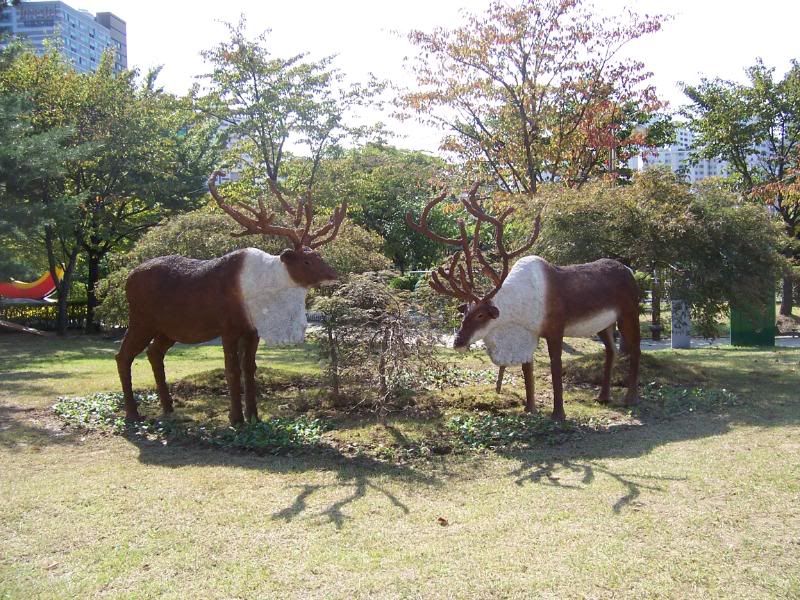 This will look cool in the snow.
Why not monkeys?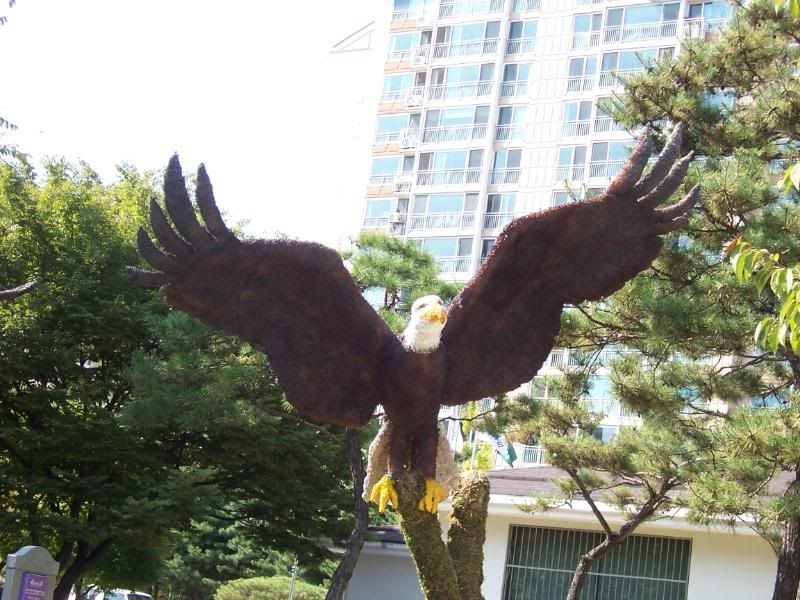 There are 3 flying in the park.