A new restaurant has opened up between our apartment and work.  How convenient.  It's called Uncle Tomato and it is meant to be an Italian restaurant.  The menu does have spaghetti and serves pasta with various meats, but it doesn't look anything like an Italian bistro and serves things like breaded pork chops.  Nana's Kitchen came to mind when I entered this establishment.  We were surrounded by ruffled curtains, ceramic cow figurines, pink doilies and white scalloped lamp shades.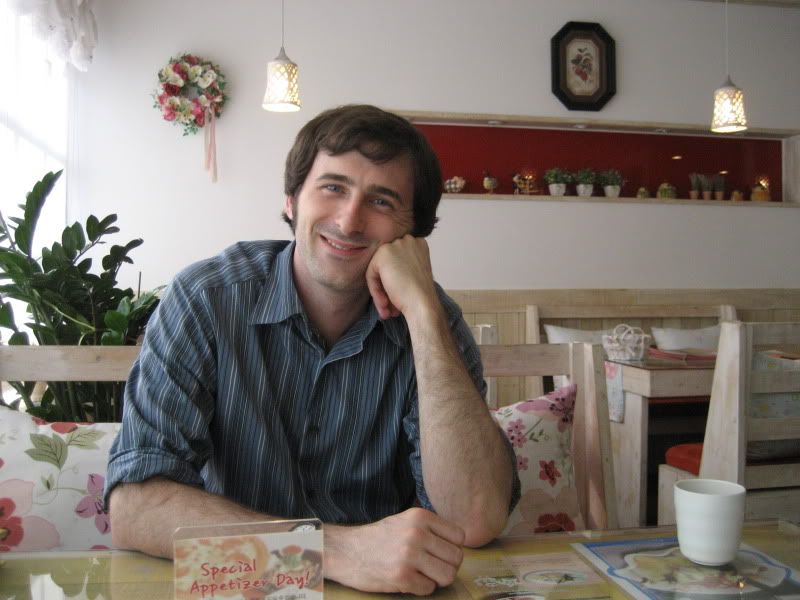 It was the giant red sign that made us drool.  It was a 1 + 1 rib meal deal for only 23,000 Won (~$20).  Who can resist BBQ ribs, french fries and a salad?  We couldn't.  Pork BBQ ribs aren't exactly Italian cuisine either… but nothing in Korea ever makes perfect sense, so it's OK.  Seth's face is priceless.  He hates when I take pictures of him and I made him smile for this … so he looks really funny, I think.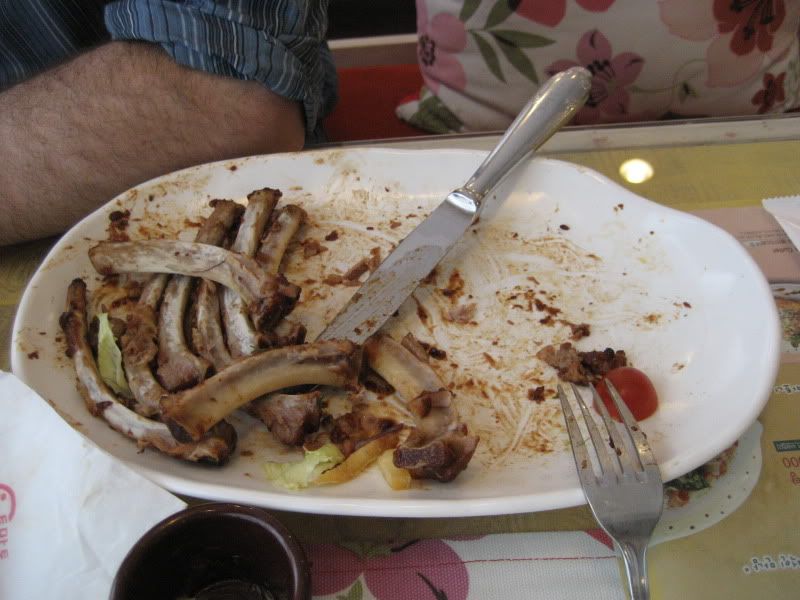 Surprisingly, our meal looked very similar to the picture on the sign.  Usually that never happens.  Needless to say these were the best ribs we have eaten in a long time.  The BBQ sauce tasted like BBQ sauce… and not some horrible concoction of Korean fusion cooking.  The sides were pickles that almost tasted like dill pickles but not quite and jalepenos.  Strange combination.  The picture on the right is Seth's plate… he didn't lick the plate clean, but he did eat the entire rack of ribs.   Three ribs remained on my plate… and actually that's my tomato that I threw on his plate.