Makkoli has been this mysterious drink people have talked about to us, since we arrived in South Korea, but no one ever ordered.  This drink is not usually served in restaurants.  Seth and I went to this tiny local bar that's in the alley between our school and apartment.  Sounds shady but it's not at all.  Hanging from the tin roof outside the bar were gold metal tea pots.  We had wondered for the past 6 months what was the purpose of having sooo many tea pots.  Then we discovered that it was a bar that specialized in Makkoli.  We had to try some.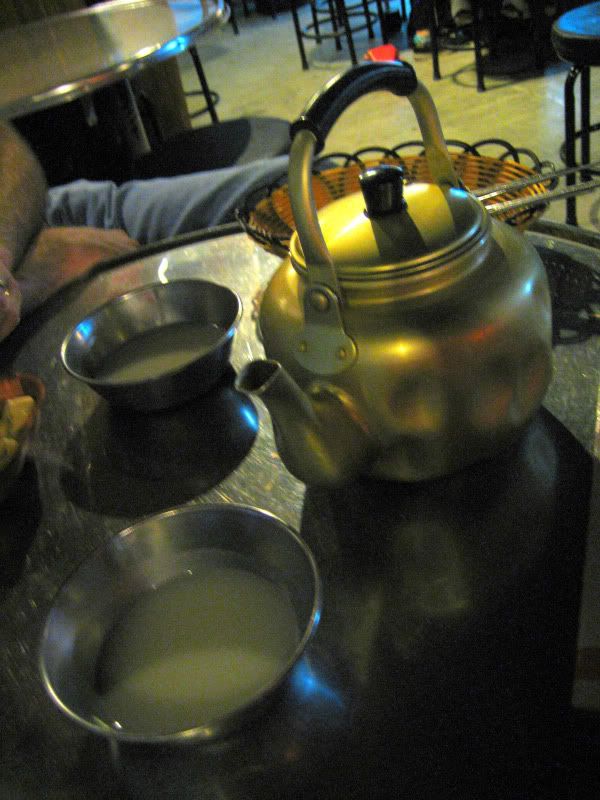 Traditional places will only serve Makkoli in metal pots.  This bar even gave us metal cups to drink from.
Think slight sweetness with a tangy after taste.  Then add cold metal cups that make your lips do a small pull-back.   It's not a knock you down alcohol like Soju, it's more mild.   I liked it and will probably drink it again.